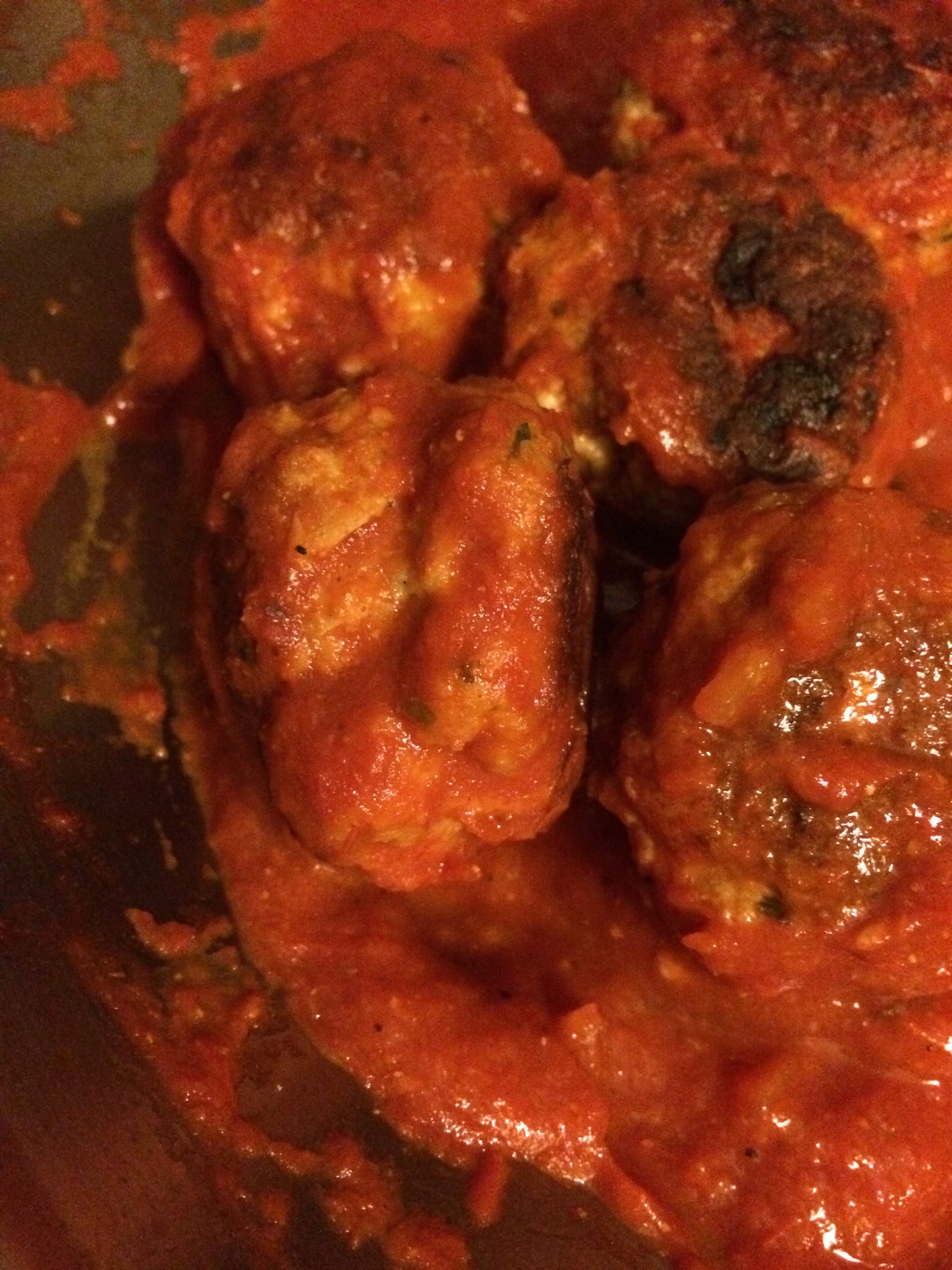 Ingredients
3/4 cup bread crumbs
1/4 cup whole milk
1 1/2 pounds ground turkey (93 percent lean, dark meat)
3 tbsp onions, finely chopped
2 small garlic cloves, minced
2 tablespoons chopped fresh parsley
1 large egg
1 1/2 tsp coarse salt
1/2 tsp ground pepper
Directions
In a small bowl, mix breadcrumbs with milk; set aside at least 5 minutes.

In a large bowl, combine turkey, scallions, garlic, parsley, egg, salt, pepper, and breadcrumb mixture; mix gently with a fork.

With hands, form mixture into balls, each equal to 2 level tablespoons; arrange in a single layer on a rimmed baking sheet lined with parchment paper.

To freeze, place baking sheet with meatballs in the freezer, and freeze for 1 hour to set their shape; transfer frozen meatballs to an airtight container or resealable plastic bag, and freeze for up to 3 months.
from http://www.marthastewart.com/341533/light-turkey-meatballs